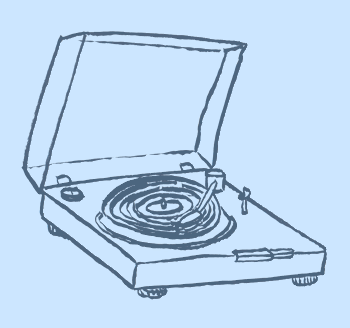 Oh dearie does, don't worry, the mixtape's only been replaced by the mix CD, in all its grandocity. Wonderful, wonderful mix CDs. They mean a lot to me, when they've really been edited and chopped down and arranged perfectly, with no more than 15 songs for a perfect listen-all-the-way through album, complete with bridges and hooks and peaks of excitement and valleys of sweetness. They're a serious artform. In recent times, I've recieved mix CDs from a lue of different people, but not so long ago a mix CD was a big sign of affection for me. "He's already giving me a mix CD?!?!" was a common squeely remark that would be shouted across the telephone to my hometown bffs. I mean, I only make mix CDs for people I actually like and actually care about what they listen to and actually want to enrich their lives. So maybe it's a good sign of good friendliness. Anyways, this is getting to be a long intro to what I do best: post songs. I heard this fantastic song by fantastic band Los Campesinos! called "It Started With a Mix" and it is adorable. You know how that goes.

"Trying to find the perfect match between pretentious and pop
Some crappy artwook that took way way too long to draaw
Hand listed track listing restarted every time the ink smudged
Encoded title doesn't give away as much as it should"

With no further ado, the song. It's short and sweet and lovable. Also, I've posted a couple more Los Campesinos! songs because I think they are simply wonderful, and I want you to love them.

track.It Stared With a Mix
track.Death to Los Campesinos
track.You! Me! Dancing!
space.Los Campesinos!

Image stolen from Touchdown Eagle, whoever they are.